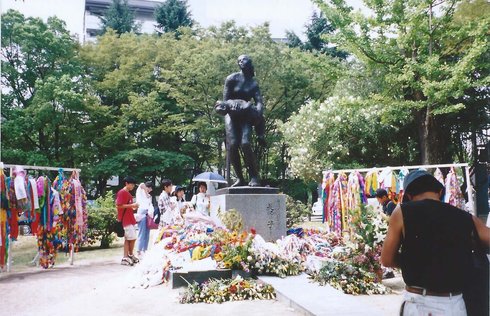 What do we know about Hiroshima? And when and how do we learn it?
For me, the answer came from my great aunt, Mary Hamaji, a Nisei peace activist in Berkeley, who went to the bombed-out city with the American Occupation in 1946.
As a young woman, Auntie Mary was incarcerated in a camp in Jerome, Arkansas during the war. Once the war was over, she decided she wanted to see the world and signed up to join the Occupation to help rebuild Japan. She started in Tokyo, then went to work with the Atomic Bomb Casualty Commission (ABCC) in ...