Imagine Little Tokyo Short Story Contest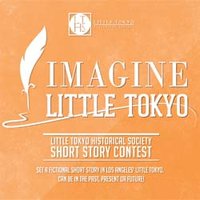 The temple stood at the edge of Little Tokyo, its delicate roof and garden just beyond the harsh shadows of the surrounding urban landscape. Across the street was a warehouse with graffiti and iron bars on the windows. Beyond that, the gutters were littered with needles and glass pipes, the sidewalks teeming with lost souls searching for a home, searching for peace.
For generations, the denizens of Little Tokyo had labored to preserve the ways of their native land in a city filled with endless flux and struggle. That's why many were surprised when a young woman became the ...