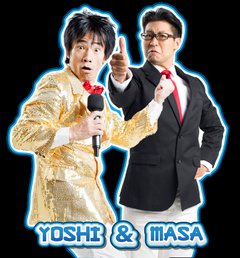 Without the black suit, thick-rimmed glasses, and imposing posture, you could barely recognize Judge Masa from Japanizi: Going Going Gong.
Soft-spoken and reserved, Mark Masayuki Hashimoto, Masa's real-world alter ego, seems to be the exact opposite of his character on the television show. But after watching one episode you can see how convincing he is as the show's high-energy judge.
Loud and commanding, Judge Masa lets contestants on the game show know if what they are doing is good by yelling out Okay! or Dame! meaning bad, though sometimes Mark worries about being too intense.
"Sometimes when I ...