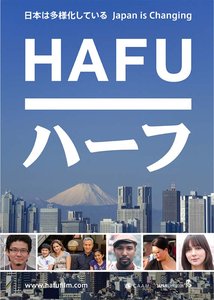 The documentary examines multiracial and multicultural narratives in modern Japan.

In a country often perceived and proclaimed to be racially and culturally homogeneous, shifting demographics in Japan are challenging what it means to be "Japanese." International marriages have steadily risen over the years in Japan and 1 in 49 babies are now born to mixed-race parents.
Hafu: the mixed race experience in Japan is a documentary that investigateswhat it means to be multiracial and multicultural in a society where common beliefs link Japanese identity to both cultural and phenotypic characteristics.
Five "hafus"—the Japanese word for people who are half-Japanese ...