Nikkei Chronicles #1 — ITADAKIMASU! A Taste of Nikkei Culture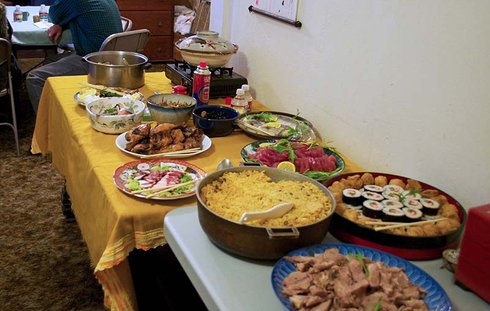 1.

The comment on my blog begins, "I have found you and your sister at last." The commenter describes herself as a childhood/young-adulthood friend of my dad's. As far as I know, we've never met. But she knows my sister's and my name, two fairly unusual names even in Japanese America. She knows that I grew up in Roseville, California. She says that she has memories of my father that she wants to share with me.
I'm slightly creeped out at first. I run through my mental Rolodex of names from my childhood: so many ...