Speaking Up! Democracy, Justice, Dignity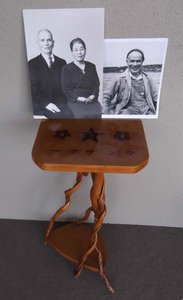 The most important reminder that surfaced throughout each chapter in our family's history was that it all happened on American soil. Despite setbacks, losses, hardships, and interruptions in their lives, they still found fertile ground in which to make a living, to raise children, and to enjoy life with friends in a community that offered opportunities for a good life. I am grateful that they chose to do it on Bainbridge Island!
My grandparents, immigrants from Japan, were among many families who settled B.I. in the early 1900s. Grandpa, Jitsuzo Nakata, was born in 1875; Grandma, Shima, in ...