From a Japanese American Literature Class at a German University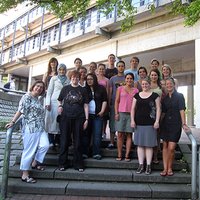 During this summer term, I attended the course "Japanese Americans" at the University of Wuppertal in Germany. The overall aim of the course was to introduce us students to the literature of Japanese Americans in America now and then. In this article I would like to comment on one short story by Hisaye Yamamoto which I liked in particular: "Wilshire Bus" (in Seventeen Syllables and other Stories, 1988).
In the aftermath of World War II, life in general was not an easy matter. War time had shaken up basic and fundamental values, power structures had shifted around the globe, and ...