Japanese American National Museum Store Online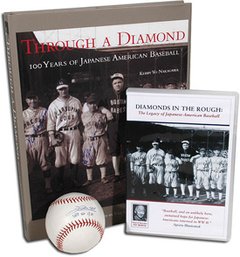 Baseball, the quintessential American sport, has enjoyed immense popularity in Japan, as witnessed by the country's recent championship at the inaugural World Baseball Classic. But did you know the role Japanese Americans played as early ambassadors of the sport?
The game in its modern form was invented by Alexander Cartwright in 1845. Although a pick-up style game had been played by children in North America from the mid 1700s, prior to Cartwright, there were no formalized rules of play. The game quickly spread from New York throughout the country. It was introduced in Japan in 1872 by an American ...