A Yonsei's Reflections...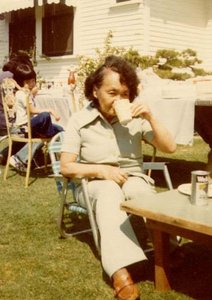 My maternal grandmother's birthday was on May 11th, so even though it's been almost 15 years since she's been gone, I still think about her every Mother's Day.
My Omoto Ba-chan was born in 1908 in Southern California. She was the oldest of nine children, although I later learned that my great-grandmother actually had 11 children—the 10th child was stillborn and both her mother and the last infant died in childbirth.
She married my grandfather and had six children before World War II and E.O.9066 forced them into the concentration camps ...