Japanese American National Museum Store Online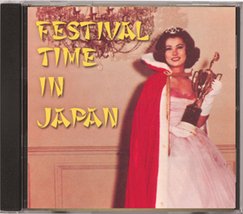 A chance encounter in the Japanese American National Museum's store led to a surprising discovery.
Penny Akemi Sakoda was visiting the Museum with relatives and friends, when her daughter noticed a picture on the cover of a music CD, Festival Time in Japan.
Astonished, Sakoda's daughter turned to her and said, "Mom, this is you!"
The image was a photograph, taken 47 years earlier, when Sakoda was crowned as Los Angeles' 1960 Nisei Week Queen.
Festival Time in Japan, an album featuring music from the 1950s and 1960s, was originally an LP record, Sakoda says. "I knew my ...