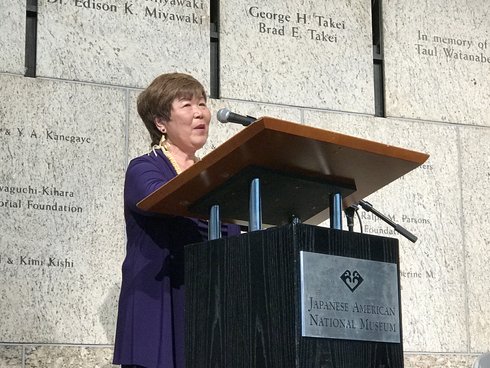 Nancy Oda was very happily retired when she learned about Tuna Canyon.
"Very happily retired," she says for a second time. "It was like a call to action."
We're sitting together in the small back room of the Hirasaki National Resource Center at the Japanese American National Museum, just past Only the Oaks Remain: The Story of Tuna Canyon Detention Station, the special display that Oda helped to develop. Four years ago, she may not have heard of the historic site, but it's since become a central part of her life.
"I'm really happy when I go ...