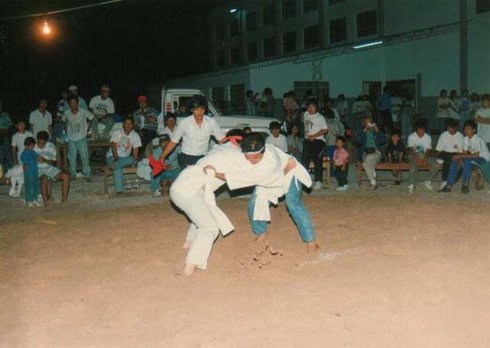 1. Okinawa Sumo at the Beginning of the Migration

As part of the Ryukyu government's group emigration plan, from 1954 to 1964, over 3,200 people moved from Okinawa to Bolivia in 19 different waves. Historical records on Okinawa sumo from that time are scarce.
On September 18, 1955, the Okinawa Sumo Tournament took place as a form of entertainment. The union offices and migrant housing of the time were built along the Palometillas River. Because the white sands of the riverbanks stretched on and on, it was the ideal setting for an Okinawa sumo dohyo (wrestling ring). There ...