Speaking Up! Democracy, Justice, Dignity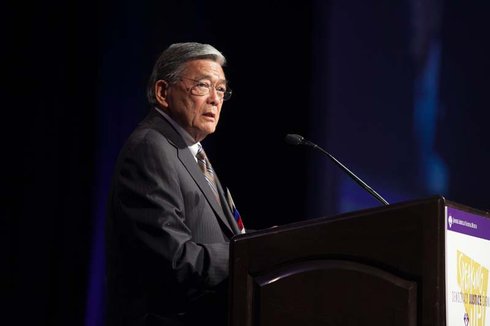 You know, this evening I was originally supposed to speak here tonight in a conversation with Senator Daniel K. Inouye. But as all of us know, our community and our nation suffered a very great loss with his passing and that loss is definitely felt tonight.
Of all the stories that I've ever heard or could tell about our great friend, Senator Dan Inouye, there is one that will always stand out in my mind. In the darkest days of World War Two, when he gained the right to be able to serve his country, Dan headed off to ...