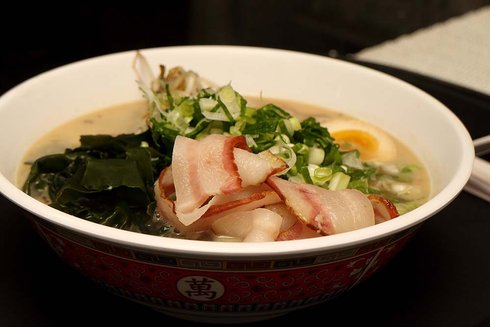 Starting from the mid-2000s, with the increasing success of Japanese anime, manga, soap operas, and movies in Brazil, a certain food began to draw the audience's attention.
It is a steamy broth involving noodles and some other ingredients: ramen.
The Liberdade district, in São Paulo, is a great concentration of Japanese restaurants. Currently, there are three shops whose specialty is ramen.
Strong seasoning
We visited the newest one, called Ramen Ya, which opened in February 2014, to know a little about what it is like eating ramen in São Paulo.
"The non-Nikkei Brazilians prefer the stronger seasoning ...