Little Tokyo Community Profiles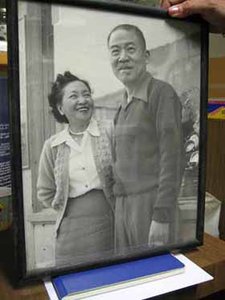 Customers and clients call the Bunkado curio store in Los Angeles "the retro store" because of its constancy and enduring commitment to the Japanese arts and crafts. Tokio and Suye Ueyama started Bunkado, which means "house of culture" in Japanese, in 1945. Their niece, Irene Tsukuda-Germain, now runs the store in memory of her uncle and his original vision for the store as an artist's Mecca. While the store has endured through several generations and cultural epochs, its inception was marked by the hardships of the Ueyama family.
Tokio and Suye Ueyama were both interned during World War II ...
!--break-->