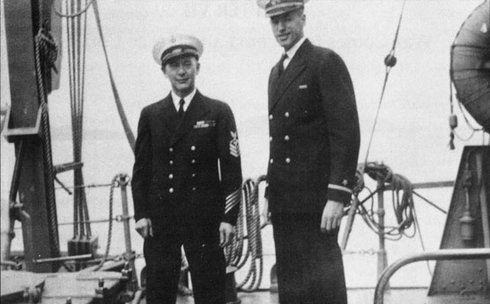 Rehoboth, Mass. (Sept. 2, 2012)—Accounts of Japanese American participation in the military in World War II have understandably focused on the men and women of the 100th Battalion, the 442nd Regimental Combat Team and the Military Intelligence Service of the US Army.
Over 30,000 individuals served in these units from the beginning of the war through the occupation of Japan. Equally well documented are instances of men who attempted to enlist in the Army Air Corps, the Navy and the Marine Corps, but were rejected because of their Japanese ancestry.
Yet despite this racial barrier, some individuals did ...