Canadian Nikkei Artist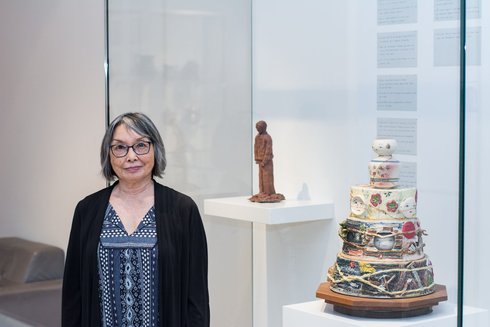 Read the interview with Marjene Matsunaga Turnbull by Norm Ibuki >>
After learning what the Japanese Canadian (JC) history was, I could describe events. Using layers to build upon, it became like a cake. And making a recipe for it was perfect for doing the family history within the general JC history, I thought. Each layer was done separately, glazed, and fired. Layers were glued together.


Recipe for The Hisaoka History Cake: "Continuum"
Preparation Time: 90 years
Use three nesting bake pans and make each layer, a generation at a time.
Yield: There is a piece for each and additional member ...