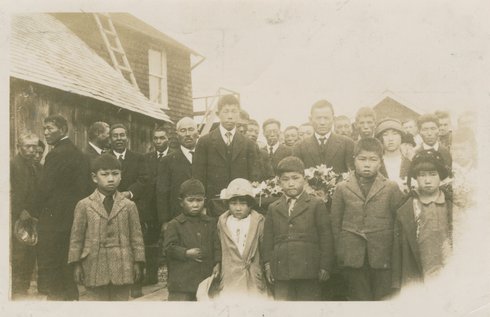 Early life
Thomas Hiroshi Madokoro was born in Steveston on June 7, 1920 to Tamezo and Hine (Ezaki) Madokoro. Tamezo had come to Canada around 1880 with his brother Rinshiro from Shimasato Wakayama ken. Both were fishermen. About two years later, the family moved to Tofino. They lived in Storm Bay with seven other families: the Mori, Morishita, M. Nakagawa and S. Nakagawa, Nakatsu, Yamada, Izumi, and Kondo families.
Tamezo and Hine had five children: Yoshio (John), Yaeko (Mary), Michi (Andrew), Kuni (Frances), Nakagawa, and Hiroshi (Thomas).
In the house in Storm Bay, the boys slept upstairs on futons. Thomas ...