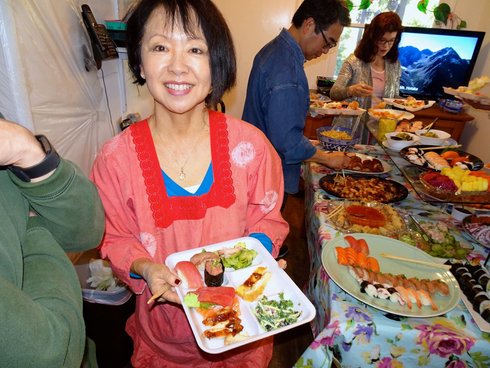 Read Part 1 >>

A Nikkei Holiday Story
By John Nishio

This is the story of the 104th Annual Nishio Mochitsuki.
On Tuesday night, we hosted the Annual Mochitsuki of the Nishio Clan and Friends. The first Nishio mochitsuki in the US was held in 1912 by my grandfather and granduncle and their wives. They continued it through good years and bad; they made it a point to have mochitsuki even during the war years, when they were in the American concentration camps. It's been held at different Nishio farms, uncles' and aunts' homes, and my parents' home, until I ...