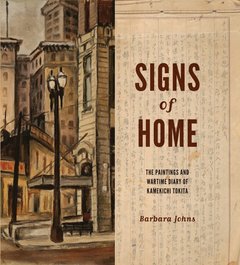 Artist Kamekichi Tokita came to America from Japan in 1919 and achieved moderate success painting familiar scenes near his Seattle home—a back yard, an alley, a street market—in comfortable, muted tones reflecting the damp Northwest weather.
But after years as an artist and sign painter in his adopted home, life for Tokita and his family changed forever with the December 7, 1941, Japanese attack on Pearl Harbor.
Tokita began writing a diary that day which would last throughout the war: "My heart is full to bursting. In the space of a moment, our lives became worthless in this ...