Nikkei Chronicles #3 — Nikkei Names: Taro, John, Juan, João?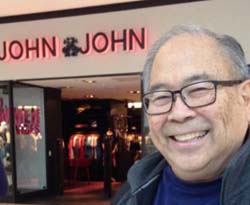 On my first visit to Brazil, I attended a conference and received a nametag with the spelling of my last name: Katagui. What? G-U-I? Like Guido? That's not my name! I took the nametag out of the plastic holder, crossed off the incorrect spelling and wrote it as "it should have been."
It would be two years before I understood the complexities and peculiarities of the Portuguese language well enough to look back on that nametag incident. As usual I was looking at the perceived problem from an American or English language worldview. That means, of course, that I ...