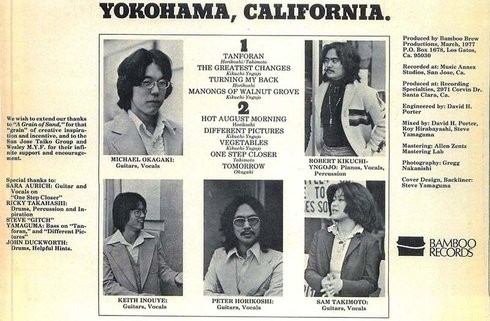 Read Part 1 >>

About Some Songs

1. TANFORAN (Is anybody there?)
(Horikoshi and Takimoto)

This song begins with the sound of knocking at the former Tanforan Assembly Center, and narration. Although the center served as a temporary holding facility in San Bruno in the outskirts of San Francisco, it is now disappearing from people's memories. TANFORAN was a standard song always played in YOKOHAMA, CALIFORNIA's live performances. Even prior to the commencement of the redress movement, the song uses the word "home" to clearly express what the temporary holding facility was. The song says even after the facility ...