Kizuna 2020: Nikkei Kindness and Solidarity During the COVID-19 Pandemic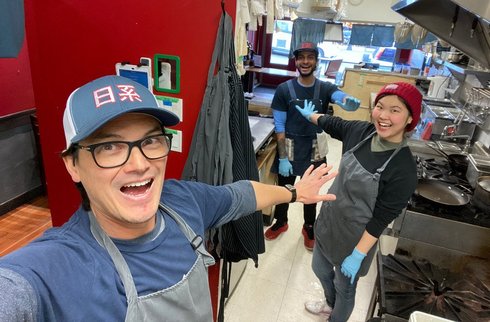 When Greg Masuda and his wife Erin opened Courtenay's first ramen shop in the fall of 2016, it was welcomed with open arms by the residents of this small British Columbia town nestled in the heart of the Comox Valley on Vancouver Island.
Nikkei Ramen-ya, located in a former jewelry shop, serves their own handmade noodles, made daily. Frequent experimentation, and specials like ebi ramen, made with wild sidestripe shrimp and local pea shoots, have ensured that the menu stays varied, and made the shop a hit with customers. A visit to their online ordering page reveals ten kinds ...