Nikkei Uncovered: a poetry column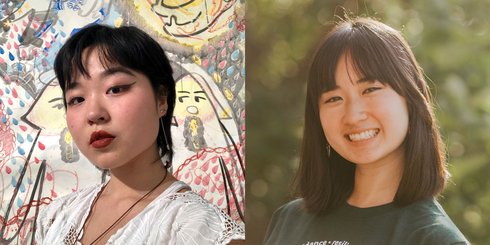 Here we have a first for the Nikkei Uncovered poetry column - a collaborative piece between two wondrous young Nikkei, both University of California, Los Angeles (UCLA) students and "Shin-Nisei," 1.5 generation artists. They write this from the place of anticipating their Pilgrimage together to Manzanar this month, alongside their cohort of the Vigilant Love Solidarity Arts Fellowship, which brings together college age Nikkei and Muslim activist/artists. Rino and Sophia, featured here, wrote together with such generosity that comes through in their piece of contemplation and insight. Enjoy.
—traci kato-kiriyama
* * * * *
Rino Kodama is a 3rd-year student majoring in Art ...