Kizuna: Nikkei Stories from the 2011 Japan Earthquake & Tsunami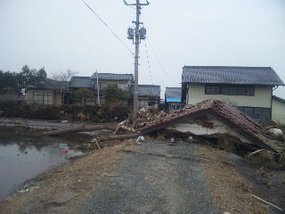 Read Part 1 >>

I will try to recreate my personal experiences from the e-mails that I sent to friends in Canada and Japan, TV news reports in Canada, the U.S., and Japan, and from what my wife Akiko tells me.

Saturday, March 12

We woke up exhausted from worry about family and friends in Sendai. Still no contact.
***
I got mail from Judith, the sister of my pal Tomo. She was frantic about his whereabouts:
Another message from Marnie from Australia, an old girlfriend of Senji, a good friend who lives in Sendai. The message is the same: "is ...