Canadian Nikkei Series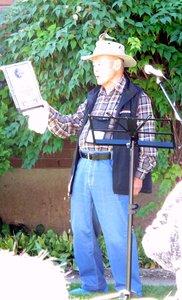 How did you become an educator?
After graduating from high school, I spent the first year of a five-year Chartered Accountancy program working in a CA firm. After one year, I decided this was not for me even though I excelled in mathematics. My girlfriend at that time was going to enroll at London Normal School (later known as Teachers' College) so she said why don't I join her? Tuition was free because there was such an acute shortage of teachers. I decided to give it a try and I rather enjoyed my experience at Normal ...