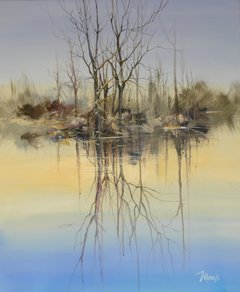 YELLOW CHERRIES/YELLOW PERIL?!
I am intrigued by the story of post-internment Ontario Japanese Canadian (JC) history in the booklet you wrote. This is a story that isn't often heard about.
MBG (Miike Barbara Gravlin): I originally conceived of a child's storybook based on my carefree experiences in Cedar Springs, Ontario. My childhood on the second farm was mainly happy, full of wide-eyed wonder and curiosity. I grew up reading Dick and Jane, their dog Spot, kids books. This didn't reflect our family lifestyle. The concept for my child's book was first called ...