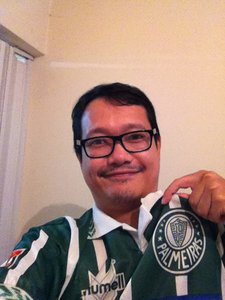 One day it hit me: all my friends knew how to play soccer—except me.
And that got me thinking: where did they learn all those rules and how did they learn to kick the ball like that?
Of course, like every Brazilian they learned the ABCs of soccer while playing with their fathers in their backyards. And since my father—the son of Japanese immigrants—couldn't care less about soccer, I was left behind.
Now, what should have been nothing more than a minor detail in my cultural formation, ended up resulting in years of personal shame.
Real ...