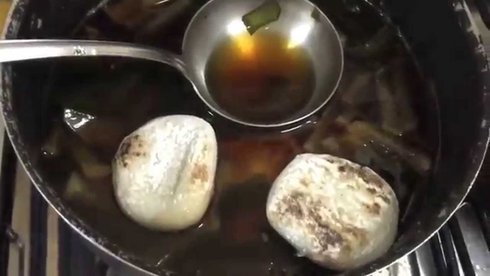 "She's making soup!"
That was my mother's and my aunts' hint to us children, that it was time for us to get out of my grandmother's kitchen.
For several days, she had been dedicating herself to the preparation of this very special broth, the ozoni, so that, according to Japanese tradition, it would bring us good luck in the new year about to begin.
My grandfather, her husband, didn't care much for any of that. My other grandparents, on my father's side, cared even less. They were already following Western traditions.
Away from the adults ...