COPANI & KNT (2007)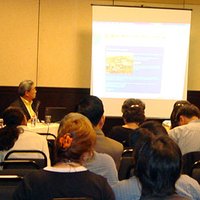 >> Part 1

2. Increasingly Diverse Nikkei Communities in the Midst of Globalization

With regard to Nikkei communities themselves, recently in Japan I get the feeling that a new movement has emerged that seeks to take a fresh look from a new perspective at Nikkei communities abroad. In the past it used to be the case that "Nikkei" was equated with "emigrant," and from the 1990s the image of Nikkei become one of people who had come to Japan to live and work.

This year I received two books that discuss Nikkei communities abroad. One book is titled Chikyuu Jidai no ...