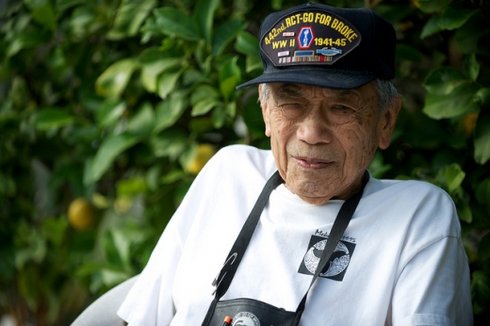 Jimmy Makino sat in an internment camp in mid-1940s Arizona. Among a room of other Japanese Americans at the Gila River Relocation Center, the Alhambra High School graduate in his early 20s raised his hand.
"I'm outta here," Makino said.
A man from the War Relocation Authority looked at Makino with surprise. "You're stuck with us in these camps," he said.
"I'm leaving here," Makino said. "I'm volunteering for the army of the United States of America.'"
This is how Makino, now 92, begins the story of how he joined the famed 442nd Regimental Combat Team ...