Japanese American National Museum Magazine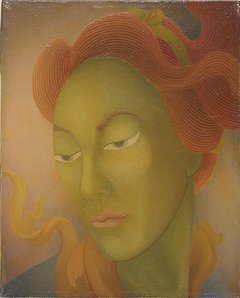 He hung up the phone, but not before he had politely, yet firmly, asked me not to call again. It was almost 10 years ago. I was a young curator who had finally found Hideo Date living in New York, in Queens.
I had heard bits and pieces about Date and his art from a variety of sources, art historians and community folk alike. An idiosyncratic personality who had lived and worked in the heady days of pre-World War II Los Angeles, his was a name that had circulated on people's lips as an underknown and underrecognized find: he ...
!--break-->