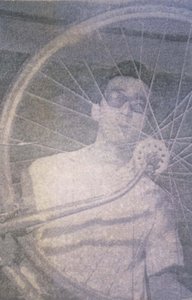 "We asked ourselves, how is this possible? There won't be any Nisei at the Tokyo Olympics?"
The speaker is Luis Toyama, former president of the Nisei University Students Association of Peru (known as AUNP), an organization created in 1961 by university students whose parents were from Japan. The group organized cultural activities to promote Peruvian-Japanese relations and engaged in social work to help low-income people, among other activities.
By "we" he is referring to AUNP members and "the Tokyo Olympics" refers to the Olympic Games that were held in Tokyo in 1964.
The Nisei youth couldn't believe that ...