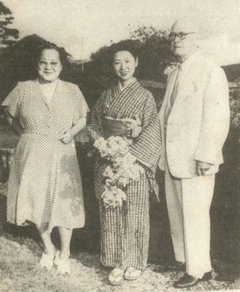 >> Part 4

Another Side of Makino

Makino's life story offers a window to his strong personality. Actually, he was a very compassionate human being, as exemplified over and over again by his actions.
While jailed at Oahu Prison for a few months during the 1909 strike, many of his supporters brought him food to eat, which he shared with three other inmates. Mrs. Makino cooked his favorite foods and delivered them to the prison. However, she never saw her husband.—not because she was prohibited from seeing him, but because Makino himself did not want to see her. His ...