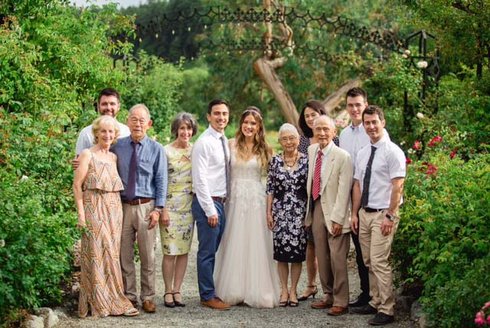 In July, at the Horticulture Centre of the Pacific, a very special marriage took place in the bonsai garden. Dillon Takata, descendant of the founder of the Takata Japanese Gardens married Lisa Hansen. The Urasenke Tankokai Victoria Association1 was pleased and excited to perform the traditional Japanese tea ceremony for Dillon, his parents, grandparents, and guests prior to the wedding ceremony.
The following is a presentation by Dillon's father, David Takata, describing how the gardens came into existence.
* * * * *
I'm very honoured to have the opportunity to speak briefly at Lisa and Dillon's wedding. They have asked ...