Imagine Little Tokyo Short Story Contest VII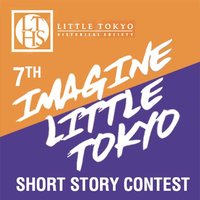 My name is Eric Ramirez, and I'm proud to say that I'm helping Los Angeles build a subway system.
You may have seen me before. You know that big construction site in the middle of Little Tokyo, across from the Japanese American museum? There are a couple of spots along the sidewalk where you can look through the fence and see what will eventually be an underground light rail station. Yeah, I'm one of those construction guys you might see over there.
Sorry about the mess.
About a month ago, I was down in a corner of ...