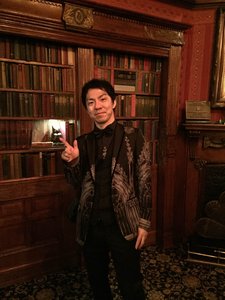 Do you listen to American music, and who are some of your favorite composers, and groups?
Yes! Of course, I love American music. There are too many to recite here, but let's say I listen to American pop artists like Katy Perry, Taylor Swift, Maroon 5, and Bruno Mars who all inspire me to write high energy and melodic pop songs that I think the Japanese audience enjoys as well.

For composing soundtracks for TV, I was very influenced by the music of the "Dragon Quest" TV game.


Do you have any aspirations to write music ...