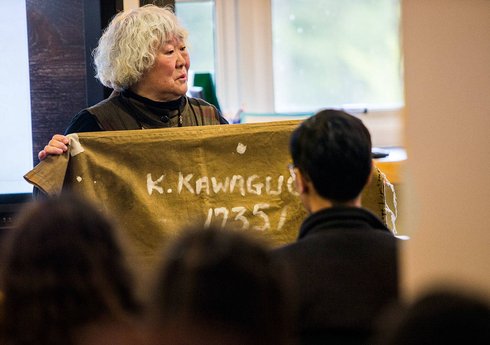 MUKILTEO — Judy Kusakabe's life began at the Puyallup fairgrounds.
It was Camp Harmony then.
Barbed wire surrounded the grounds. Guards with guns were positioned atop watchtowers.
Her dad and pregnant mom were sent from their home in Seattle to makeshift barracks in the temporary detention facility after Japan's bombing of Pearl Harbor. President Franklin Roosevelt's Executive Order 9066 decreed it a matter of national security to put tens of thousands of people of Japanese heritage in internment camps.
Kusakabe was born during her parents' stay in Puyallup, where they were detained before taking a 600-mile train ride ...