From a Japanese American Literature Class at a German University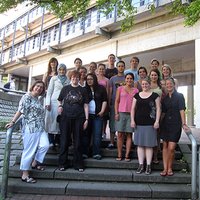 I first came into contact with Toshio Mori's works in the "Japanese Americans" seminar I attended this summer term at the University of Wuppertal. What I enjoyed most about Mori's short stories was that they gave quite brief, but nonetheless vivid and fair, accounts of life in Japanese American society before WW II and during the Japanese internment. At that time, the first generation of Japanese immigrants, or Issei, and the second generation, or Nisei, lived predominantly in communities on the West Coast. The short story that fascinated me the most was "The Trees."

The plot is quite ...