From a Japanese American Literature Class at a German University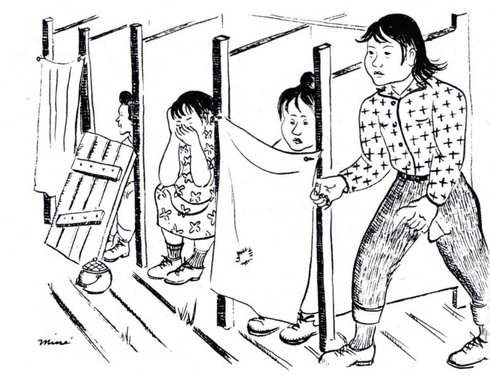 Okubo was interned in 1942 in the Central Utah Relocation Center in Topaz a year after the attack on Pearl Harbor. During that time she created drawings depicting the life of the Japanese Americans in the camp. When she returned home she added text to this collection. In 1946 she published it and named it Citizen 13660.
When I first encountered this book I did not pay much attention to it. I saw it in a comic book store several weeks before I attended a seminar and learned about the context and the meaning of it. Nevertheless when I saw ...