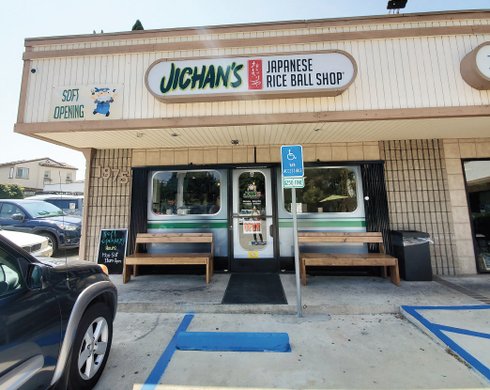 In a small plaza off Potrero Grande Drive in Monterey Park there's an eye-catching new storefront—a bright and authentic likeness of one of Tokyo's best known train lines, the Yamanote-sen. The creative flair behind the design for this new Japanese rice ball shop traces its origins back to the dedicated research done in Japan by founders Joe Miyano and Akira Yoshimura.
"The exterior goes back to Japan," explained Miyano "Riding all the trains over our nine day trip to all the onigiri shops. The Yamanote-sen circles Tokyo and we used it frequently."
Jichan's Onigiri, 1975 Potrero ...