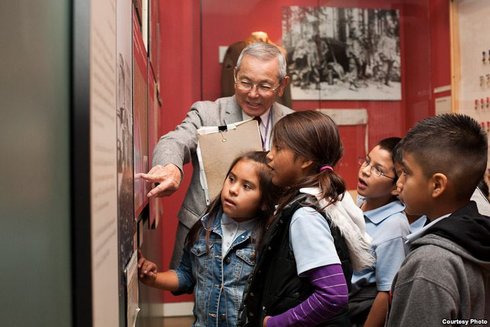 Mas Yamashita does not remember the moment he and his family left the small apartment or "barn as it was called at the time" where they lived in Oakland, California.
But he vividly recalls where they went: the Tanforan detention facility in San Bruno, California. During World War II, thousands of Japanese-Americans were held in confinement there, while a more permanent internment camp was constructed.
"Really, my childhood memories began in the camp," Yamashita says. He was 6 years old at the time and is now 82.
He could not understand why U.S. officials "covered up the [train] windows ...