From a Japanese American Literature Class at a German University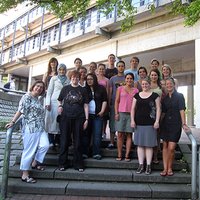 During this summer term I attended a course called "Japanese Americans" at the University of Wuppertal, Germany. We learned a lot about the history, life and culture of Japanese people living in America. Therefore our instructor encouraged us to contribute to discovernikkei.org. So I chose to write something about my most favorite topic: Anime.
I still remember the time when my siblings and I used to wake up at 6 a.m. to watch anime before we had to go either to school or kindergarten. My brother was 6, my sister 2 and I was 4 years old. Although ...