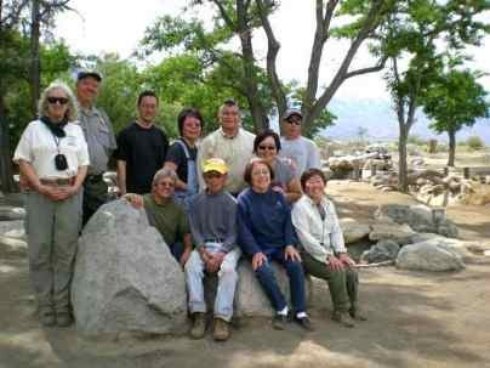 Read Part 1 >>

Laying the Foundation

Amos, Robert, and Brian used an auger drill to bore four holes where the main posts of the bridge would be placed, two on each side of the bridge. The crew had to drill pretty deep in order to provide a sturdy anchor for the rest of the bridge, as each post weighed over a hundred pounds and measured about six feet tall with only two feet being exposed above ground.
Once the holes were drilled out, the crew had to lift and carefully place each post as closely as possible as they appeared ...