Conversation with father was in Japanese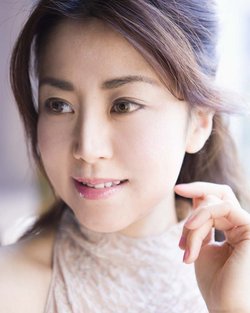 "I was a timid child and did not like to stand in front of people." Currently working as a musician who performs on stage with her angelic voice, Franci looks back on her childhood and says that she was the "ugly duckling." Born and raised in São Paulo as a Brazilian Nisei, she is the middle of three sisters. Her father is from the Miyazaki prefecture, and he moved to Brazil when he was a child. Her mother is from the Shizuoka prefecture.
As far as she remembers, her father talked to his daughters in Japanese only. "He didn't respond to us when we spoke to him in Portuguese." It all came from his parental wish that his daughters would learn Japanese. Franci attended a local school, but after she came home, she put on a uniform and went to a Japanese school. At night, she took ballet lessons. By the time she got home, it was already past nine every day. "I was a quiet child but a very competitive one. I think that my father had a lot of influence on me."
When he was 34, Franci's father injured his spinal cord in a traffic accident and was rendered paraplegic. After the accident, he got into wheelchair table tennis, competed twice in the Paralympics, and built his business success as the owner of a furniture store.
"When I did my homework late at night, he would come to my room and stay beside me. He talked to me about a lot of things. And he always gave me encouragement." With her mother, on the other hand, Franci talked in Portuguese. "My mother was very open. She didn't care about racial background and got along with anyone."

Working as a flight attendant at Varig Airlines
When she was in high school, Franci participated in the national speech contest as a representative of her Japanese school and won first prize. The title of her speech was "The Power of Words." She talked passionately about how much power a single word like "Thank you" has on others. But the participation itself was not her intent. "I did it because I was appointed by my teacher. I didn't want to let my teacher down, so I did all that I could to give the best performance at the contest."
After high school graduation, Franci went to the University of São Paulo. While in school, she studied abroad for one year at the Osaka University of Foreign Studies and experienced Japanese living. Then she came back to Brazil and passed the employment exam at Varig Airlines in her senior year. She had two reasons for applying at an airline company. One: She wanted to see a bigger world, not just Brazil. Two: She thought that she would be able to use her language skills—Portuguese, Japanese, and English which she learned as a high school student during her 3-month winter break in America.
Varig Airlines at the time during the 1990s was a popular company when Franci joined. They had many applicants from in and out of the country. Franci passed a series of interviews and exams and received an official offer when she still had a year left in college.
"I felt that I had to graduate college. So I asked the company to have me work on the domestic flights in São Paulo and Rio de Janeiro. I would go back to school after work and attend lectures at night and in the morning I would go to work directly from the dorm."
After college graduation, she left Brazil and moved to Los Angeles, as she found herself spending more time there at work. It was around the time when a lot of migrant workers from South America were moving to Japan, and Franci worked on the flights from Brazil to Los Angeles and to Tokyo as well. She was also asked to appear on a Varig commercial promoting the opening of a new route from São Paulo to Nagoya via Los Angeles.
While her work demanded her language skills and kept her busy, she was thinking of another option.
"Like many other flight attendants, I was long suffering from backache. And I was also thinking that there might be a more suitable job for me, so I left the company after five years of work there," she recalls.

Three countries—They are all my places
So what was the perfect job she was looking for? By chance, Franci, influenced by her sister who was into music, won a contest. She was then approached and asked to come to Japan by a Japanese music producer who heard her singing.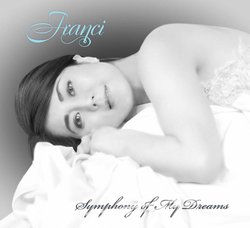 She started working in the music industry and made a New Age Music album. Another work, Symphony of My Dreams was released in both America and Japan. It's an album that she recorded in which lyrics were added to the music of Kitaro whom she met after she made her first album. Currently, she is working in collaboration with the master of classical music in Brazil, Amilson Godoy, to get started on a project that will help revive the music of her home country.
"Since I was little, I've never liked talking in front of people. However, now I want to send messages to people through music. For me, music is the best form of expression that I found, after so many years of searching."
Now Franci is actively working on her music in three cities: Los Angeles, Tokyo, and São Paulo. We asked her which place she feels most comfortable. "When I'm in Japan, I'm always reminded of how 'Brazilian' I am. In Brazil, I feel like I'm more quiet and 'Japanese,' compared to more typical and cheery Brazilians. Los Angeles is in the middle where I don't need to be conscious of my background. But I feel comfortable in all places. My father told me that I should make all three places my home." Indeed, with an ability to speak three languages and a more universal means of expression, music, Franci can live anywhere. The ugly duckling has turned into a swan, flying free around the world.
Still, when asked what comes to mind when hearing the word "Brazil," she said "Family," with a sad smile. Perhaps her hometown and family mean a lot more to her than we can imagine, as she's spent a long time abroad.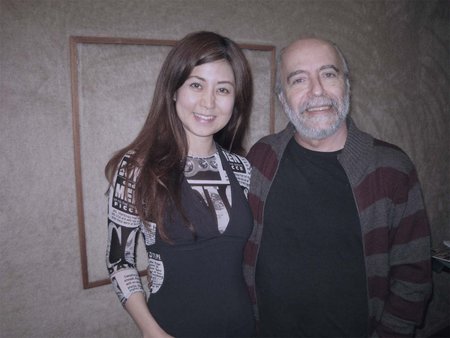 * Franci's official website: www.francisongs.com