Member Appreciation Days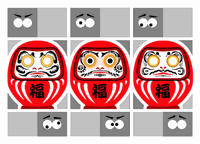 Holiday shopping that counts!
For three days only, all current JANM members receive 20% off on applicable merchandise! *ONLINE ORDERS ONLY*
Visit janmstore.com/membershopping for discount code and instructions on how to receive the 20% off discount.
Special MUSEUM STORE SUNDAY OFFER: A free sample of one of our signature Generations Teas for every museum patron who purchases a tea cup or mug on November 28 only! Learn more about Museum Store Sunday.
Shop JANM Store online: https://janmstore.com/

JANM . Last modified Nov 23, 2021 1:21 p.m.
---