Japan Benefit: Jazz Performance
Blue Note
131 W 3rd St.
New York, NY
New York, New York
United States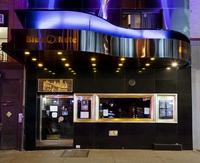 From the Time Out New York website :
Pianists Bob James and Makoto Ozone, and guitarist John Scofield head a starry benefit for victims of the 2011 Tōhoku earthquake and tsunami, commemorating the upcoming third anniversary of the tragedy. The heavyweight cast also includes Kenny Barron, Mike Stern, Randy Brecker and Ron Carter.
Price information
- at tables $45 plus $5 minimum, at bar $35
For more information, visit: http://www.timeout.com/newyork/music/japan-benefit

APA_Institute . Last modified Feb 21, 2014 2:59 p.m.
---