JACCC Children's Oshogatsu Workshop
Japanese American Cultural and Community Center
244 S. San Pedro Street
Los Angeles, California, 90012
United States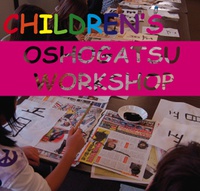 By sharing traditions with our children, we can pass on not only the rituals but also the spirit of the holidays for the new generation. Engage your child in this one-dayOshogatsu workshop, where children will participate in hands-on craft activities and demonstrations led by local artists and community members to create lasting memories and foster cultural values that your child will cherish for years to come.
Workshops are designed for children ages 7-12. Registration is limited to 30 participants, and pre-registration is required. Space will be filled on a first come first served basis.
For more information or to register, call (213) 628-2725.
JACCC Campus
$30 per child
$25 JACCC Members

vkm . Last modified Dec 04, 2012 6:09 p.m.
---