5th Annual Mixed Roots Film & Literary Festival
Japanese American National Museum
100 N Central Ave
Los Angeles, California, 90012
United States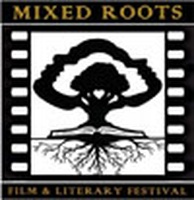 The Mixed Roots Film & Literary Festival, a fiscally sponsored project of the New York Foundation for the Arts, will celebrate storytelling of the Mixed racial and cultural experience, from interracial and intercultural relationships, to transracial and transcultural adoptions, and anyone who identifies as having a Hapa, biracial, multiracial, or Mixed identity on June 15, 16, and 17, 2012.
Featured in the New York Times and on National Public Radio, the Festival has showcased many talented filmmakers, writers, and performers including Kip Fulbeck, Danzy Senna, Angela Nissel, Sundee Frasier, Karyn Parsons, Maya Soetoro-Ng and many more. Last year, Festival attendance topped 1500!
The 2012 Festival will bring together innovative artists, film and book lovers, multiracial individuals and families for two days of writing and film workshops, readings, film screenings, and live performances. Events are free and open to the public.
For more information: www.mxroots.org/.

JANM . Last modified May 15, 2012 1:49 p.m.
---