FILM SCREENING: "Hito Hata: Raise the Banner" (1980)
East West Players
120 Judge John Aiso St
Los Angeles, California, 90012
United States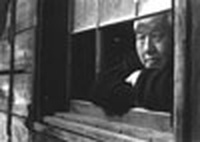 Free!
Screening of a newly restored 16mm print of this cinematic landmark, the first feature film produced by and about Asian Americans. Oda, an elderly bachelor living in Little Tokyo, chronicles the stories of the Japanese American community from the turn of the century to the 1970s. Director Robert A. Nakamura will participate in a Q&A following the screening.
Co-presented by the Japanese American National Museum, Los Angeles Filmforum, and Visual Communications. Special thanks to the Academy Film Archive.
In conjunction with the Drawing the Line: Japanese American Art, Design & Activism in Post-War Los Angeles exhibition on view at the Japanese American National Museum through February 19, 2012.

JANM . Last modified Jan 03, 2012 4:15 p.m.
---