Dancing with the World at the Brookfield Zoo
The Brookfield Zoo
31st St & S 1st Ave
Riverside , Illinois
United States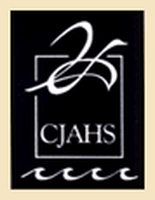 The CJAHS will be presenting Japanese/Japanese American culture at the Brookfield Zoo event.
http://www.czs.org/czs/Dancing-with-the-World.aspx
In the past, we have honored Hispanic Heritage Month by holding Fiesta para Todos- our "party for all"- but this year we are truly including everyone! We will celebrate the dance and culture of not just Latin America but also Ireland, Poland, Africa and other countries and areas of the world. Discover cultural customs and learn the dances. Participate in Hispanic Heritage Month activities and our Native American Cultural Connections program.
Brookfield Zoo is located at First Avenue between Ogden Avenue and 31st Street in Brookfield, Illinois, just 14 miles west of downtown Chicago. There are exits to First Avenue from the Eisenhower Expressway (I-290) and from the Stevenson Expressway (I-55). Signs on First Avenue will direct you to the zoo's main entrance and zoo parking—or you can just follow the lion's roar.
You can get door-to-door driving directions via MapQuest, or call the Brookfield Zoo Guest line at (708) 688-8000 for more information. If you're calling from outside Chicago or from the suburbs dial (866) GoToZoo OR (800) 201-0784.

intrepidmouse . Last modified Sep 21, 2010 3:08 p.m.
---